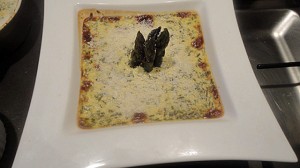 Asparagus crème brûlée recipe
Crème brûlée with asparagus, a new crème brûlée with green asparagus, I love this crème brûlée it arrives with spring. Soft and delicate green asparagus perfume this crème brûlée. Be careful when cooking the green asparagus, they must still be crunchy, because they will still cook in the oven. A recipe with relief that will make its effect.
Recipe ingredients
Asparagus Creme Brulee Recipe For 4 people:
500 g green asparagus
6 egg yolks
25 cl of milk
25 cl of fluid fresh cream
4 g flour
1 tablespoon of fresh chives
1 tablespoon of flat-leaf parsley
1 tablespoon of chives
1 pinch of Espelette peppers
Salt and pepper
Instructions
Clean, wipe and chop the herbs with the finest knife possible, do not use a food processor in order to best release the aromas of your herbs.
Cook the asparagus upright in a Dutch oven, without the heads touching the water, the tips will be tastier.
Mix the asparagus in a blender, collecting the heads for decoration, salt and pepper.
Mix your preparation with the sour cream, then add the egg yolks.
Add the herbs, adjust the seasonings.
Pour your preparation into the ramekins.
Place in a hot oven at 140 ° for 30 minutes then let cool.
Serve this warm cream, use the tips for decoration.
Preparation time: 10 minutes
Cooking time: 30 minutes
Number of people: 4
5 star rating: 1 review
What wine to drink with: Creme brulee with asparagus
My favorite wine for this Coteaux-du-layon recipe (Sweet white) (Grape varieties: Chenin blanc)
Temperature between 8 ° and 10 °
Thank you to Rosabel des Vesoul store for its dishes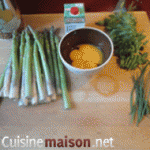 Ingredients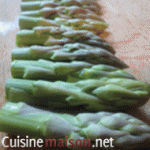 Cut off the heads of the asparagus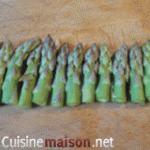 Asparagus tips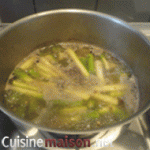 Cook the asparagus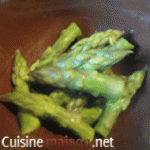 Dry the asparagus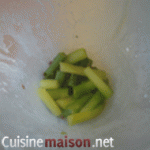 Listen to the rods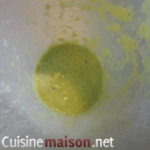 Mix the stems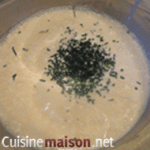 Add the cream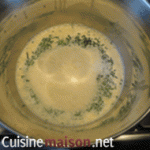 Add the chopped chives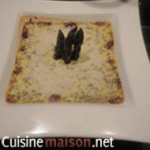 view of the plate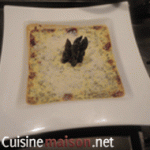 the spikes rise