Duck breast with mushrooms recipe
I like the duck and particularly the magret, especially the one that comes from the southwest. Magret is a fairly ritualistic moment at home but two children love it and that's good, we eat it without moderation. I still had meadow mushrooms from last year, I used them for this recipe for duck breast with mushrooms, frankly it's great to have reserves in the freezer, in addition we know what we are consumes. The duck breast is deliciously married with the mushroom sauce, accompanied by a red Arbois, for everyone's pleasure.
Duck breast with mushrooms recipe for: 2 people
Ingredients :
1 duck breast
500 g meadow mushrooms
25 cl of liquid cream
15 cl of white Jura wine
Salt and pepper
Instructions
Cut the skin of the duck breasts without touching the flesh.
Sear them in a hot pan for 2 to 3 minutes, salt and pepper.
Reserve the duck fat for another cooking, for example potatoes.
Bake in a hot oven at 200 ° for 10 minutes for a pink meat, add
a few minutes depending on the desired cooking.
Meanwhile, rub the mushrooms, then slice them into 4.
Sear the mushrooms in the fat of the duck breast.
Deglaze with the white wine, let the white wine reduce.
Pour in the cream.
Salt and pepper
Reduce the sauce under a low heat.
Wrap the breasts in aluminum foil and let them rest for 3 minutes, before cutting them.
Slice the duck breast and serve with the mushroom sauce.
Preparation time: 15 minutes
Cooking time: 10 minutes
Number of people: 2
4 star rating: 1 review
Sear the mushrooms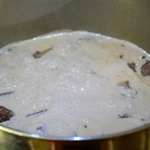 Add wine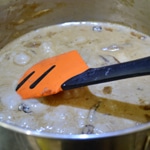 Let the sauce reduce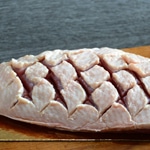 Trim the skin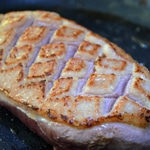 Grill the skin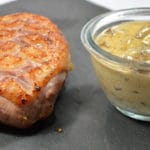 What wine to drink with: Duck breast with mushrooms
My favorite wine for this recipe: Arbois rosé discovery Grapes Poulsard
Temperature between 08 ° and 10 °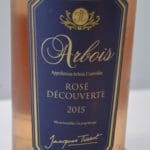 Jacques Tissot Zoom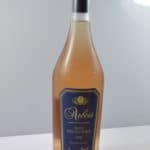 Jacues Tissot Rosé
Partnership: with the Jacques Tissot estate in Arbois
Domaine Jacques Tissot
39 rue de Courcelles
BP88
39600 Arbois Cédex
Phone. 03 84 66 24 54 </p