Honey duck tagine recipe
Summary : Tagine recipe, duck with honey, spices and some black olives and voila, your dining room will take on the aromas of your tagine as soon as it opens and all your guests will salivate at being able to taste this duck tagine with honey . A dish with lots of aromas that will make your guests' mouth water when they arrive. I particularly like to use my tagine, I love the moment when the tagine arrives on the table and especially when you lift the lid and each guest has the nostrils that rejoice. Eyes bright and full of happiness, here is the tajine effect and particularly with this duck tajine recipe with honey.
Honey duck tagine recipe for 4 people
Ingredients :
4 duck legs
200 g black olives
2 tablespoons of honey
1 teaspoon of paprika
1 teaspoon of ginger
1 teaspoon of cumin
1 large onion
1 tablespoon of mint
Instructions
Preheat the oven to 180 °.
In a pan, grill your duck legs without adding fat.
Turn them over once they have taken on a beautiful golden color.
Reserve them in a separate dish.
Reduce the heat under the pan and add the spices.
Stir them constantly because they must not burn, as soon as you feel the aromas invade your kitchen. Install the duck legs by rubbing them in the spices to collect the spices.
The thighs should take on the color of the spices.
Arrange the duck legs in your tagine, add the tomatoes cut into small squares.
Slice the onion and add it to the tagine.
Pour in the 2 tablespoons of honey and finish by adding your black olives.
Salt and pepper.
Place in the oven at a cold start for 2 hours at 180 °.
Just before serving, cut the mint on your tagine with scissors.
Preparation time: 10 minutes
Cooking time: 120 minutes
Number of people: 4
4 star rating: 1 review
Duck tajine with honey, always a lot of spectacle when the tajine arrives, lots of aromas in the house, the sun entering your home.
What wine to drink with: Honey Duck Tagine Recipe
My favorite wine for this recipe Corton (red) Grape varieties: Pinot Noir
Temperature between 15 ° and 16 °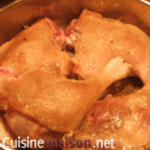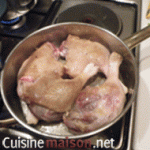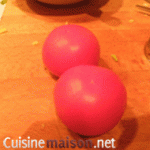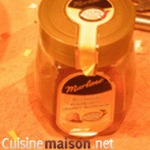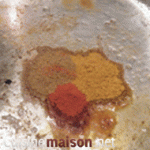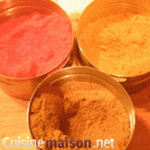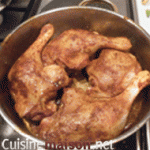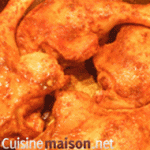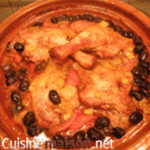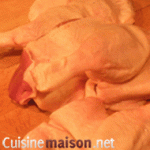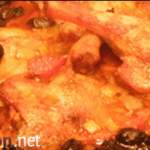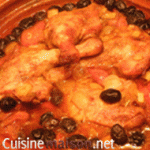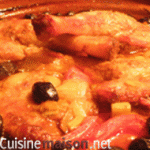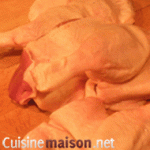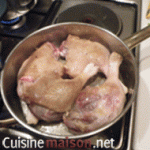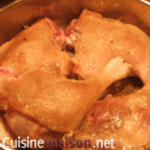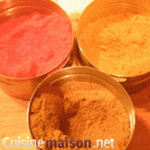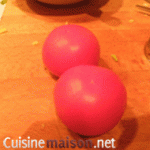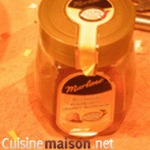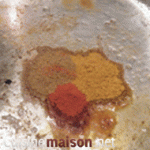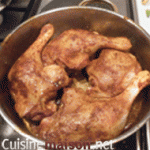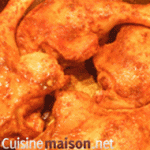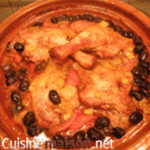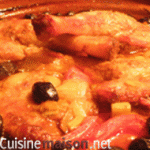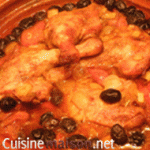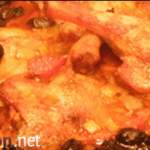 More recipes:
Honey chicken tagine

Chicken tagine with spices and honey

Carrot tajine with honey

Squid tagine Pascal
Hide reactions

this tagine reminds me that the month of March is approaching !! what good memories !! are not you raf? you make us a pascal?

Hello,
Thank you for your trust, the tagine is really convivial. We prepare it before the guests are present, and we open when they are all at the table. Already a little envious of this dish from the land of the sun when we announced -20 in our region. That happiness and more when it's good ………….

a delight… ..a subtle salty mix and just a hint of sweetness to delight all the guests, even the most reluctant to salty-sweet. I just forgot to buy the tomatoes !!!
Your reactions / questions / tips: Cancel reply
Remark
Name *
Email *
Website
</p