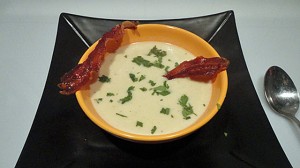 Recipe: Endive soup
Recipe velouté endive, a soup with a lot of character, it is reserved for endive lovers, my daughter did not like it at all. I loved this taste of endive not too bitter, maybe with thick cream the taste would be different, I will test. Endive velouté during this winter period, they are very affordable.
Recipe ingredients
Endive soup recipe for 4 people:
1 kg of chicory
2 nice onions
2 liter of water
1 pinch of nutmeg
80 g butter
1 teaspoon of powdered sugar
6 bacon bards
2 sprigs of coriander
250 g ricotta
Salt
Pepper
Instructions
Peel and mince the onion.
Wash to dry then finely chop the coriander.
Prepare the chicory by cutting the section and split them in 2.
Slice the endives.
Heat a saucepan with 50 g of butter.
Add the onions and endives and cook for 15 minutes.
Add the sugar then cover with the broth and cook for 20 minutes.
Salt and pepper
Once the vegetables are tender.
Mix the broth
Add the ricotta.
Heat the oven to 200 ° and cook the strips of bacon for 15 minutes, then place the strips on the bowls.
Pour in the velouté and finish with a little chopped coriander.
Preparation time: 20 minutes
Cooking time: 25 minutes
Number of people: 4
4 star rating: 1 review
What wine to drink with endive soup
My favorite wine for this recipe Burgundy (white) Grape varieties: Aligoté, Chardonnay, Pinot noir
Temperature between 11 ° and 12 °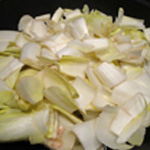 To cut the vegetables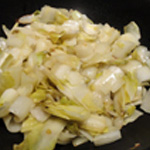 Sear the endives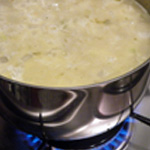 Heat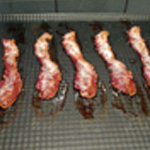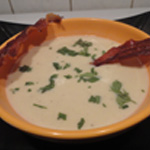 Zoom