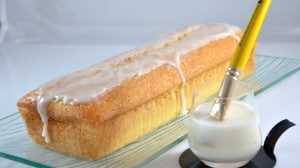 Four Quart and Lemon Recipe
Instructions
Recipe for quart and lemon, slightly lemony with a little crunchy layer, it will not leave you indifferent. A very soft texture for a cake full of freshness. Ideal for a picnic by the water in the hot summer. Even children will convert to its freshness. Slightly spicy on the outside, it will delight you with its soft and divinely scented texture.
Four quart and lemon recipe for 8 people:
6 small eggs for about 250 g
250 g butter
250 g of sugar
250g of flour
2 tablespoons of lemon
9 g lemon juice
9 g lime juice
75 g icing sugar
Turn on the oven at 180 °
Crack the eggs into the robot's bowl.
Add the sugar.
Pour in the lemon spoons.
Blanch the yolks so that they double in size.
Heat the hazelnut butter.
Add the lukewarm butter.
Gradually pour in the flour.
Line a large cake mold with clinging paper.
Pour the preparation into the lined mold.
Bake in a hot oven at 180 ° for 55 minutes.
Unmould after waiting 10 minutes.
Place the cake on a wire rack.
Mix the icing sugar and the lemon juice.
Brush the top of the cake with the lemon mixture.
Iron several layers according to the desired effect.
Preparation time: 20 minute (s)
Cooking time: 55 minute (s)
Number of people: 8
4 star rating: 1 review
What wine to drink with: Four quarters and lemon
My favorite wine for this recipe: Red Banyuls Grape Grenache noir and Carignan
Temperature between 06 ° and 09 °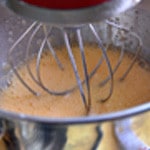 Beat the mixture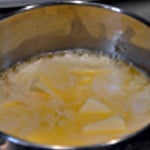 Add the butter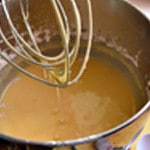 Homogeneous paste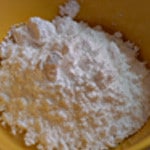 Add flour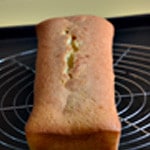 Cooked