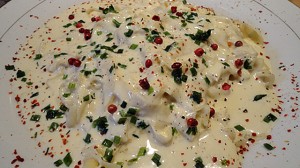 Recipe: Goat cheese sauce
Goat cheese sauce recipe to accompany pasta or rice. It is very smooth and not too strong. I cooked it with white wine. It can also accompany white meat to coat it. For a stronger sauce let your goat dry, forget it for a few weeks in the back of your refrigerator, you will get a sauce with much more character.
Recipe ingredients
Recipe Goat cheese sauce for 4 people:
1 onion
25g butter
1 tablespoon of olive oil
¼ teaspoon ground gray pepper
15 cl of white wine
2 ½ logs of goat cheese
1 teaspoon of hazelnut oil
Instructions
Finely slice the onion
Heat the butter with olive oil and hazelnut oil
Add the onion and let color lightly.
Add the wine and let reduce
Season with pepper and salt.
Cut the goat's logs lengthwise.
Cut a second time in the other direction.
Then cut into small cubes.
Melt the goat cheese in the reduced sauce.
Serve once the goat cheese has completely melted in the sauce.
Preparation time: 10 minutes
Cooking time: 0 minutes
Number of people: 4
4 star rating: 1 review
What wine to drink with: Goat cheese sauce
My favorite wine for this recipe: Beaujolais Cépage Gamay
Temperature between 10 ° and 12 °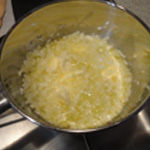 Butter and onions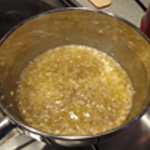 Lower the heat Add the wine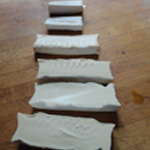 Cut the cheese lengthwise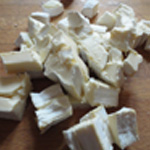 Then in cube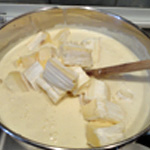 Let it melt slowly