Recipe: Green asparagus in the pan
A recipe for green asparagus in the pan, it's been a while since my son wanted me to taste these asparagus tasted in San Francisco. You can also cook them on a barbecue. I will test and of course talk to you about it. I particularly enjoyed these barely crunchy asparagus. I also really liked the extra taste provided by the Parmesan and of course the pepper. Sautéed green asparagus, a quick way to surprise friends. At home we love asparagus.
Recipe ingredients
Pan-fried green asparagus recipe for 4 people:
16 green asparagus
50 gr of butter
1 teaspoon of olive oil
Salt and pepper
60 gr of parmesan
Instructions
Rinse the asparagus under the tap.
Wipe the green asparagus with clinging paper.
Cut the asparagus, removing ¼ of the asparagus.
Heat a pan with the butter and olive oil.
Sear the asparagus in the hot fat.
Generously salt and pepper the asparagus.
Cut the Parmesan into shavings.
Serve on heated plates.
Sprinkle with Parmesan.
Preparation time: 15 minutes
Cooking time: 12 minutes
Number of people: 4
4 star rating: 1 review
What wine to drink with: Seared green asparagus
My favorite wine for this recipe: Chablis grape Chardonnay
Temperature between 08 ° and 10 °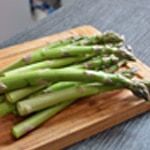 Rinse the asparagus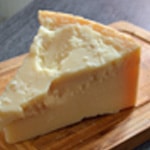 Parmesan cheese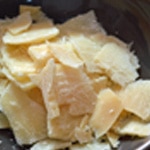 Cut the chips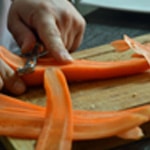 Peel the carrots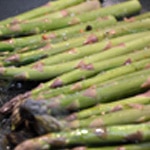 Sear the asparagus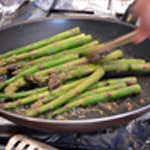 turn the asparagus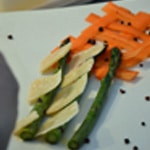 ready to eat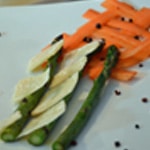 Zoom