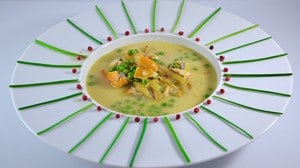 Recipe: Haddock soup
Haddock soup to start a meal, here is a soup with character, you will love. Cooking in coconut milk, easily replaces cream, creamy soup without any contribution of sour cream. The haddock gives this haddock soup a light and pleasant flavor. I reserve it for friends who come to eat next week, I will serve the haddock soup as an appetizer. A soup different from the classics, I suggest you try it, you will not be disappointed.
Recipe ingredients
Haddock soup recipe for 4 people:
300 g of haddock
40 cl vegetable broth
60 cl of coconut milk
1 bay leaf
2 sprigs of thyme
2 cloves garlic
250 g white leeks
200 g frozen peas
1 lemon 2 tablespoon olive oil.
Instructions
Rinse the haddock under the tap with cold water.
Cut it into large sections in a saucepan.
Add the coconut milk.
Place the sprigs of thyme and the bay leaf.
Simmer for 15 minutes, still at a low simmer.
Peel then wash the leek.
Cut it into sections, then into small strips.
Peel and press the garlic in a pan.
Pour the oil into the pan, then heat it.
Add the haddock to cook it, be careful it remains crunchy.
Remove the haddock as soon as it is cooked, remove the skin then crumble roughly and set aside.
Strain the broth then bring it back to the boil.
Add the peas and cook for 10 minutes over medium heat.
Grate the lemon and add the fish just before serving.
Preparation time: 20 minutes
Cooking time: 25 minutes
Number of people: 4
4 star rating: 1 review
What wine to drink with: Haddock soup
My favorite wine for this recipe: Smoked Pouilly Grape Cabernet Sauvignon
Temperature between 06 ° and 08 °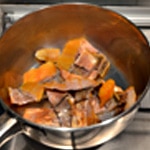 Cut the haddock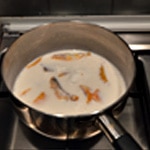 Cook in coconut milk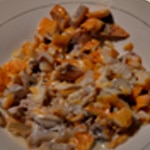 Cooked haddock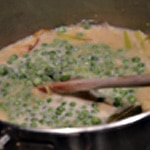 Cook the peas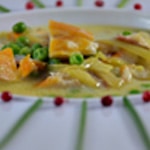 Zoom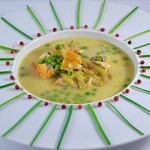 Source: Saveur magazine