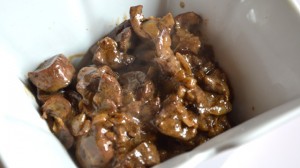 Recipe: Kidney in white wine
Kidney recipe in white wine, we love kidneys at home, all kidneys, veal, beef, pork, lamb and of course rabbit. For this recipe I chose beef kidneys, which remain very inexpensive in addition they were already trimmed, which makes the task of the stove easier. I often think of the low budget with the current economic situation, the beef kidneys are really interesting to buy. I decorated my kidneys with white wine, to flavor the sauce a little, but I did not flambé it.
Recipe ingredients
Recipe Kidney in white wine for 4 people:
450 g trimmed beef kidneys
20 cl of white wine
15 cl of heavy cream
2 large tablespoons of oil
Instructions
Heat the pan very hot with the oil.
Throw the kidneys in 1 tablespoon of very hot oil.
Stir to quickly sear all the kidneys on all sides.
Run the kidneys quickly under the tap of water once the kidneys are well colored.
Reserve the kidneys and clean the pan.
Heat the pan with the last spoonful of oil.
Add the kidneys and finish cooking them.
Deglaze with the white wine.
Add the fluid cream.
Let reduce for 10 minutes.
Preparation time: 15 minute (s)
Number of people: 4
Cooking time: 20 minutes
4 star rating: 1 review
What wine to drink with: Kidney in white wine
My favorite wine for this white Hermitage recipe: Cépage Roussanne; Marsanne
Temperature between 10 ° and 12 °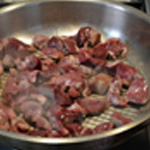 Burn the kidneys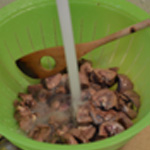 Rinse the hot kidneys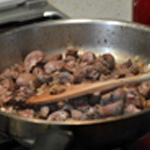 Sear the kidneys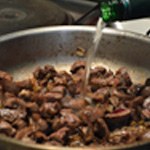 Deglaze with white wine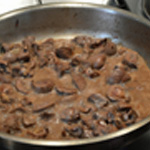 Let reduce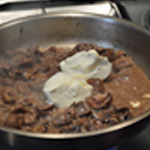 Add the cream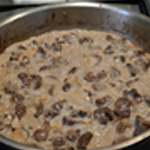 Let reduce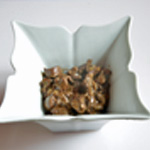 Zoom