<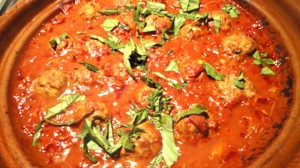 Recipe: Meatball Tagine
Meatball tagine recipe for the enjoyment of the whole house, we really enjoyed ourselves with this tagine. Cooking meatballs, in tomato reduction and baked in the tagine dish just a few tens of minutes, the meatballs soak in gently and give off their scent of spices. Minced meat cooking recipe, here beef, chicken and lamb all mixed and cooked in a tagine.
Recipe ingredients
Meatball tagine recipe for 4 people:
100 g of leg of lamb
200 g chicken fillet
300 g of beef
1 tablespoon of basil pesto
6 sugar cubes
12 basil leaves
2 small onions
2 shallots
2 cloves garlic
1 can of peeled tomato
3 teaspoons of cinnamon
1 teaspoon of cardamom
1 teaspoon of ginger
1 tablespoon of olive oil
1 red hot pepper
Instructions
Peel and finely chop the onions, garlic and shallots.
Heat a cast-iron casserole dish with olive oil, let them cook gently so that they are translucent.
Add the peeled tomatoes and simmer until the liquid has reduced.
Marinate the dried chilli in your sauce, taste regularly so that the sauce is not too strong and remove the chilli.
Add a teaspoon of ground cinnamon.
Mix the meat, add the spices and stir to mix well.
Pour the tomato mixture into the tagine dish.
Shape the meatballs by hand, always using the same weight. 25 gr meatballs
Place the tomatoes in the tomato sauce.
Close the tagine with the lid. Bake in a hot oven at 180 ° for 15 minutes.
Chop the basil over the meat just before serving.
Preparation time: 50 minutes
Cooking time: 15 minutes
Number of people: 4
5 star rating: 1 review
What wine to drink with: Meatball tagine
My favorite wine for this recipe Cahors Grape variety: Cot noir, Merlot Tannat
Temperature between 14 ° and 16 °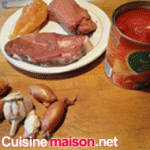 Ingredients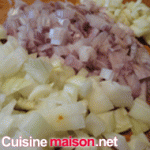 Peel garlic onion shallots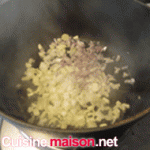 Seize them
Mix the meat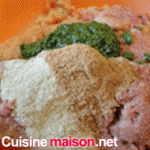 Add the spices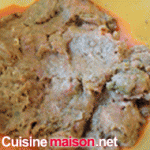 Mix well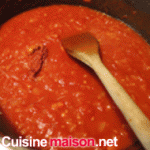 Reduce tomatoes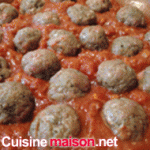 Dumplings