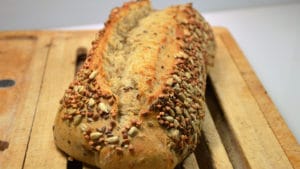 Multigrain bread recipe
Recipe for: 4 people
Ingredients :
90 g of seeds (flax, poppy, sesame, millet, quinoa)
500 g of type 65 flour
300 g of water at 20 °
60 g of water for soaking
100 gr of liquid sourdough
3 g fresh baker's yeast
10 g of salt
Instructions
Preheat the oven to 250 °.
Spread half of the seeds on a baking sheet and leave to brown for 10 minutes.
Pour the flour, water, liquid sourdough, crumbled yeast and salt into the food processor.
Mix 4 minutes at low speed, then 6 minutes at high speed.
At the end of the kneading add the roasted seeds.
Flour the work surface.
Form a ball, place it on a lightly floured baking sheet.
Cover the dough with a damp cloth and let it rise for 1 hour 30 minutes.
Flour the work surface and divide the ball into 3 pieces of equal weight.
Give them a rounded shape by tucking the base inside.
Cover with a cloth and let stand for 15 minutes.
Gently flatten the dough pieces with the palm of your hand.
Fold the dough pieces a third and press with your fingertips.
Turn 180 ° and fold back the other part by pressing with your fingertips.
Fold the dough pieces in half lengthwise.
Roll under the hands to give it an oval and pot-bellied shape.
Place the unroasted seeds on a plate.
Spray the tops of the dough pieces lightly with water.
Then roll them in the seeds.
Place the dough pieces on a baking sheet, solder underneath.
Cover with a damp cloth and let stand for 2 hours.
Preheat the oven to 230 °
Hit the middle of the dough with the blade.
Pour 5 cl of water in the bottom of the oven.
Bake in the lower part of the oven for 20 to 25 minutes.
Let cool out of the oven.
Preparation time: 60 minutes
Cooking time: 20 to 25 minutes
Number of people: 4 multigrain breads
4 star rating: 1 review
What wine to drink with: Multigrain bread
No wine, it will depend on what you are going to serve.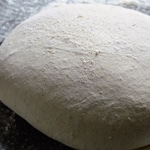 1st shoot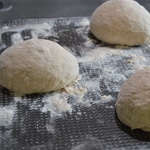 2nd shoot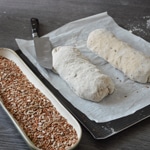 Dip the chopsticks in the seed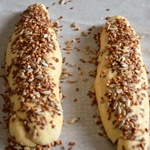 Ready to cook
Cooked<img src="/wp-content/uploads/2021/09/3996753025507330616.jpg" class="aligncenter"