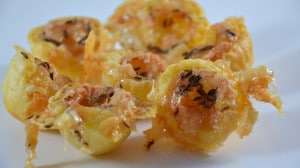 Recipe: Munster puff pastry
Munster puff pastry recipe a tribute to the Vosges and the Alsace region. Ideal to start a meal with friends, they will be ready in a few minutes. These small Munster puff pastry can be enjoyed warm or cold, in both cases they are still just as crisp. You can prepare them the day before and cook them when your guests arrive with other puff pastry.
Recipe ingredients
Munster puff pastry recipe for about 20 fingerprints:
1 roll of puff pastry
1 small munster
5 potatoes
1 teaspoon of caraway
Instructions
Roll out the dough very cold.
Cut the munster into cubes.
Cut the dough with a cookie cutter.
Place the puff pastry circles in the silicone mold.
Place the scraps of puff pastry on top of each other.
Roll out again and cut with the circle, no waste.
Cook the potatoes for 6 minutes in the microwave in a bowl coated with a spoon of water.
Peel potatoes.
Slice the apples into rings.
Place a slice of potato in each cavity.
Then a munster cube.
Generously sprinkle the caraway.
Place in a hot oven for 20 minutes.
Enjoy lukewarm.
Preparation time: 15 minutes
Cooking time: 20 minutes
Number of servings (yield): 2
4 star rating: 1 review
What wine to drink with: Munster puff pastry
My favorite wine for this recipe: Gewurztraminer grape Gewurztraminer
Temperature between 07 ° and 09 °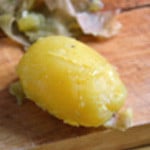 Cook the pot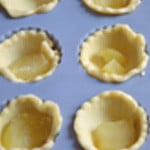 Place a piece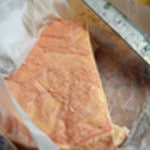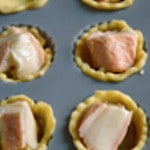 Add cheese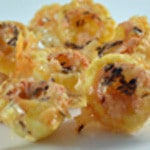 Zoom