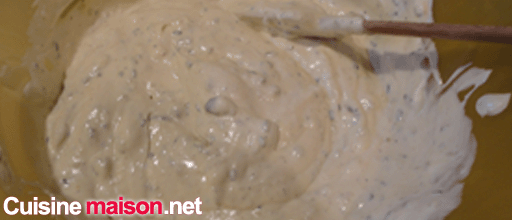 Olive mayonnaise and pickle recipe
Summary: Recipe for airy mayonnaise, a mayonnaise that will seem light to you. The mayonnaise ingredients in addition to mustard and oil, I added sour cream, I really like the olive and pickle mayonnaise. A recipe to accompany your vegetables, cold meats or even fish, it's up to you.
 
Olive mayonnaise and pickle recipe for 4 people
Ingredients :
15 cl of olive oil
15 cl of fluid cream
1 tablespoon of mustard
1 egg yolk
5 large pickles
5 black olives
Salt and pepper
Chive
Instructions
:
Take the ingredients out of the mayonnaise half an hour before making it.
Rinse the chives with clear water then chop them very finely.
Mix the black olives with the pickles.
Pour in the mustard spoon.
Break the egg and collect the yolk that you mix with the mustard.
Add salt and pepper.
Pour the olive oil gently on the rim of your salad bowl and beat regularly with the whisk.
Add the chives, olives and pickles to the mayonnaise as soon as it is ready.
Whip up your firm whipped cream.
Add salt and pepper.
Gently mix your mayonnaise and whipped cream.
Preparation time: 20 minutes
Number of people: 6
Cooking time: 0 minutes
5 star rating: 1 review
What wine to drink with: My favorite wine for this recipe will be determined by the main course
Chives
Assemble the whipped cream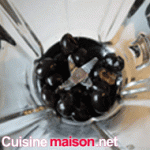 Mix the olives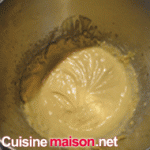 Assemble the mayonnaise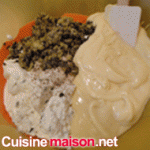 Gather the ingredients