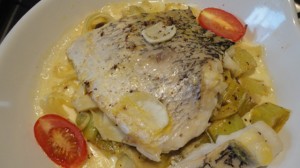 Recipe: Pike with leek fondue
Fish with leek fondue. For this recipe, I used a pike. The leek fondue in white wine, with a little crème fraîche, to accommodate my baked pike. Easy-to-make leek fondue recipe, served with homemade tagliatelle. Pike in the oven, quick and easy recipe for a quality dish.
Recipe ingredients
Pike recipe with leek fondue for 4 people
1 pike
80 g butter
1 tablespoon of olive oil
10 cl of white wine
1 teaspoon ground cumin
4 tablespoons of heavy cream
Salt and pepper
Instructions
Scale the pike then lift the fillets. Watch out for edges! Run your hand well over the fillets to feel the edges.
Remove the first skin from the leeks, then rinse them and slice them into 1 cm rounds.
Heat a pan with 20 g of butter and olive oil.
Sweat the leeks in the pan, add the white wine when they are transparent.
Remove from the heat as soon as they are still barely crunchy.
Place the leeks in individual dishes, then the tagliatelle and finally the heavy cream.
Place the pike backs skin side up and place a knob of butter on each back.
Place in a hot oven at 150 ° for 8 minutes and serve immediately.
Preparation time: 15 minutes
Cooking time: 8 minutes
Number of people: 4
4 star rating: 1 review
What wine to drink with: Pike with leek fondue
My favorite wine for this recipe: Corton blanc. Grape variety: Chardonnay
Temperature between 8 ° and 10 °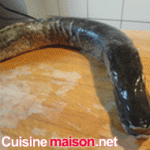 The pike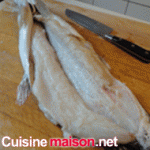 Lift the fillets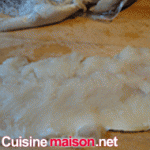 Net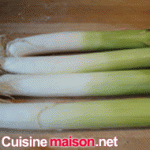 Wash the leeks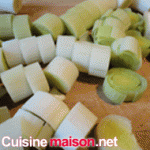 Slice the leeks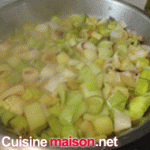 Sweat the leeks
Tagialetelles and leeks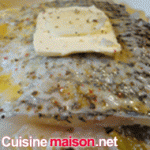 Piece of butter