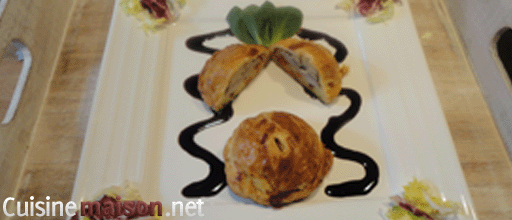 Quail and foie gras pie recipe
Instructions
C ales stuffed with foie gras, a recipe to start a class meal, during the summer. Quail with foie gras cooked in a pie, I really liked the flavors of this pie. Quail pies stuffed with foie gras, the poultry will be boneless for this recipe, ask your butcher to debon the quail for you, if you do not know how to do it. Cooking the stuffed quails in the oven at a rather low temperature, they will remain soft and will not dry out. Quail stuffed with foie gras for a festive starter, flavored to perfection the quail stuffed with foie gras will delight your guests. This quail recipe remains an easy recipe, A nice way to highlight the quail with this quail and foie gras pie recipe
Recipe for 4 people
Ingredients
2 quails
100 gr of raw foie gras
2 puff pastry rolls
1 carrot
1 large potato
50 g of stale bread
½ bunch of flat-leaf parsley
1 egg yolk
Instruction:
Bone the quails, or have your butcher do it, cut the meat into small cubes.
Wash the vegetables, then cut them into small squares;
Wash and dry the flat parsley and chop it.
Cut using a small cylinder cookie cutter, then cut larger ones to wrap your pie.
Cover your puff pastry discs with the vegetables, leaving the edge to stick the two parts together.
Place the meat on top of the vegetables.
Slice the foie gras into squares the size of your circle, then place it on the meat.
Cover your preparation with the large puff pastry lid.
Solder the two pieces of puff pastry with a brush and water.
Pierce the pies by making a chimney with aluminum foil to allow the steam to escape.
Brush the pies with the egg yolk mixed with a little water, so that they take on a nice color.
Heat your oven to 160 ° and bake for 15 minutes, monitor the cooking so that your pies are well colored.
Preparation time: 25 minutes
Cooking time: 15 minutes
Number of people: 4
4 star rating: 1 review
What wine to drink with: Quail and foie gras pie
My favorite wine for this Saint Emilion grand cru recipe Grape variety: Merlot, Cabernet franc, Cabernet sauvignon.
Temperature between 15 ° and 16 °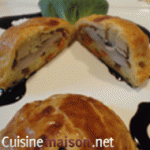 Presentation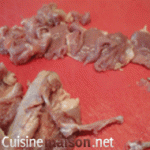 Pull the nets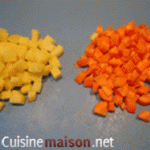 Duxelle carrot and potato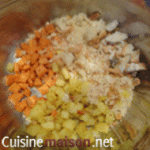 Add the breadcrumbs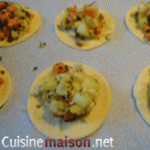 Fill the puff pastry bases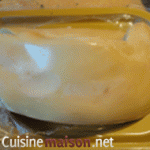 Cut the foie gras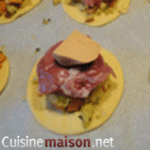 Add quail and foie gras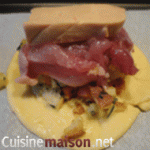 Zoom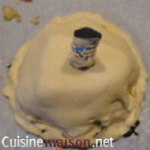 Ready to cook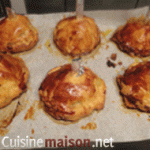 Baked pie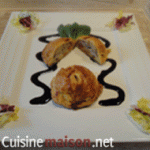 Plate pie<img src="/wp-content/uploads/2021/09/5253896702996644984.gif" class="aligncenter"