Recipe: Quince liqueur
Quince in the fall, quince liqueur here is a very sweet and well-flavored quince alcohol, a liqueur recipe to complete the quince paste. A quince liqueur to be made just with the peels, you will be surprised by the result.
Recipe ingredients
Quince liqueur recipe for 4 people
½ liter of 40% fruit alcohol
300 g sugar
5 quinces
1 cinnamon stick
Instructions
Wash the quinces with plenty of water,
Let them soak for a quarter of an hour in clear water.
Peel them and reserve the rinds, soak them in alcohol for a month.
One month later dilute 300 g of sugar in ½ liter of lukewarm water, boil for a few seconds then let cool.
Mix with the sleeping drink.
Filter and enjoy.
Preparation time: 30 minutes
Cooking time: 0 minutes
Number of people: 0.75 liter (s)
4 star rating: 1 review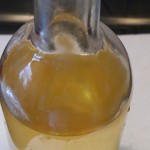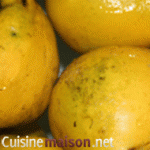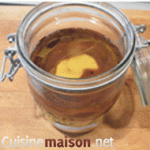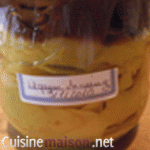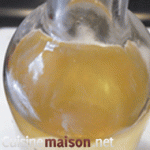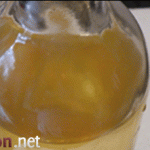 More recipes:
Mint liqueur

Roasted quail with quince and grape

Sage liqueur

Strawberry Liqueur Pascal
Hide reactions

@LACOTE Maxime
Thank you for your comment, I was looking for a sweet before, a rather sweet liquor.
Best regards
PascalB

Many recipes indicate that for 1 kg of fruit, 1 L of fruit alcohol is used… So in your opinion, 1L or 1 / 2L of alcohol per liter of fruit? Have you been able to test both options?

@Missfriendise
I don't worry about this recipe, I was thrilled by the result. Thank you for testing my recipes, it's the blogger's ultimate reward.

Phase 1 done :)! See you in a month!
Kisses and have a nice evening
Your reactions / questions / tips: Cancel reply
Remark
Name *
Email *
Website
</p