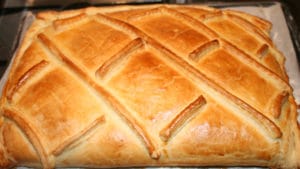 Salmon Puff Pastry Recipe
Ideal for a meal in the evening with salmon and a small green salad. Salmon puff pastry, with a slightly crispy dough and a soft heart flavored with nutmeg, you will love your dinner. A salmon recipe is my daughter's favorite fish. A spinach and salmon pie. It's close to puff pastry, a bit creamy. Salmon for easy cooking, for this salmon puff pastry.
Salmon puff pastry recipe for: 8 people
Ingredients :
500 g of puff pastry
600 g of salmon
300g fresh spinach (optional)
200 g of grated cheese (Comté)
200 g of fresh cream
5 thyme twigs on a branch
½ l of milk
40g butter
40 g of flour
2 eggs
Nutmeg
Salt and pepper
Instructions
:
Preheat the oven to 180 °
Make the béchamel by clicking here
In a saucepan, melt the butter when it starts to foam, add the flour and cook it, stirring constantly to prevent it from burning.
Then add your milk, let it thicken while whisking (it is important to let it thicken well) and set aside.
Cook your spinach for a few minutes in a pan with a little butter, salt them.
Place your salmon in the oven at 180 ° for 10 minutes with a little sprig of thyme.
As soon as your fish is lukewarm, remove the leaves in a bowl and mix the cheese and the crème fraîche.
Roll out your puff pastry (or order your baker's dear puff pastry by asking him to spread it for you) and place it on baking paper.
Divide your puff pastry into two parts, on the first part place half of the preparation, then store your spinach and finish with the preparation.
Add the other part of the puff pastry, taking care to wet the edges with water and seal.
Solder making sure the joint is tight with a brush and stick around your paste to the water.
Separate your egg yolk and brush your puff pastry.
Cook in the hot for 45 minutes.
Preparation time: 30 minutes
Cooking time: 45 minutes
Number of people: 8
4 star rating: 1 review
The day after a party, the salmon puff pastry served with a nice salad, is always welcome and all year round this recipe is very popular with everyone, even children !.
What wine to drink with: Salmon puff pastry
My favorite wine for this Givry (Red) recipe (Grape varieties: Aligoté, Pinot noir)
Temperature between 15 ° and 16 °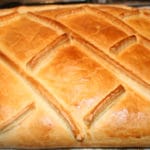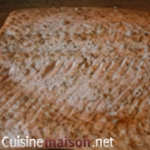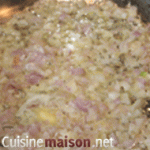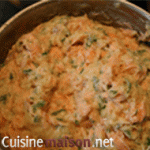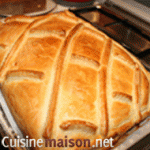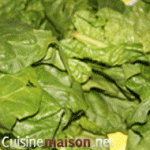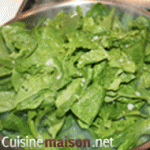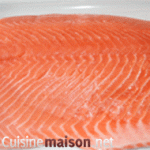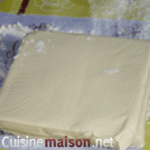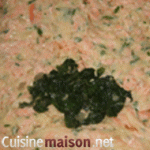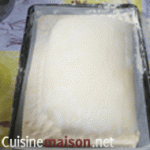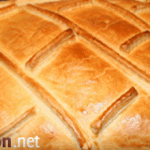 </p