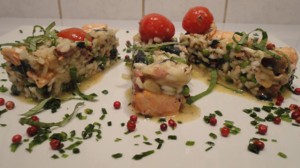 Salmon risotto
Instructions
Salmon risotto for a meal with friends in the evening, I spiced it up with fresh mushrooms and spinach. Nothing could be easier to make risotto, just a little patience, it's a dish that is still not widely used flavored with Parmesan, it becomes a real killer. Parmesan risotto recipe for an Italian evening just before the match, accompanied with a white bourg dimension, we really enjoyed ourselves.
Ingredients
Salmon risotto recipe for 6 people:
600 g fresh salmon
200 g of parmesan powder
500 g of Arbario rice
1 bunch of fresh basil
125 g of bacon
200 g fresh spinach with small leaves
200 g of fresh Paris mushrooms
200 g frozen peas
190 g of forest mushrooms in jars (37 cl)
12 cherry tomatoes
2 leek whites
50 g butter
20 cl of white wine from cote de bourg
Salt and pepper
Instruction:
Wash and cut the leeks into slices.
Rub the button mushrooms, then cut them into quarters.
Rinse the cherry tomatoes and the bunch of basil.
Heat a large pan with the bacon.
Add the button mushrooms, let the water from the mushrooms evaporate.
Remove the elements from the pan and set aside.
Heat the butter in the pan without washing it with the spinach, as soon as they have reduced reserve.
Blanch the peas, then set aside.
Place the jar of mushrooms with the juice in the pan.
Add the rice with the mushrooms, then the white wine cover with water as it cooks.
Bake the salmon and cherry tomatoes for 10 minutes in a hot oven at 180 °.
Add all the precooked ingredients to the pan, as well as the stripped salmon and the cherry tomatoes.
Sprinkle over the Parmesan and mix the ingredients in your pan.
Cover the pan to let the cooking finish slowly.
Preparation time: 10 minutes
Cooking time: 17 minutes
Number of people: 6
4 star rating: 1 review
What wine to drink with salmon risotto:
My favorite wine for this recipe Cote de bourg blanc Grape variety: Sémillon, Muscadelle, Sauvignon blanc
Temperature between 8 ° and 10 °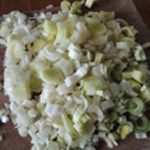 Slice the leeks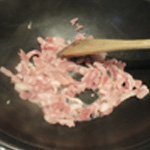 Sear the bacon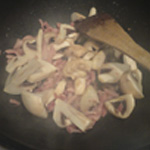 Fresh mushrooms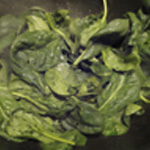 Cook the spinach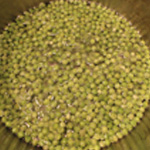 Pea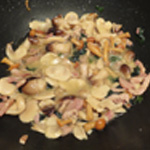 Cook the mushrooms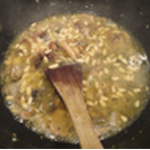 Broth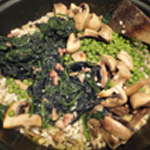 Spinach and mushrooms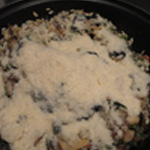 Parmesan cheese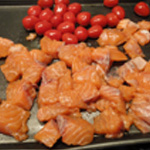 Cooking plate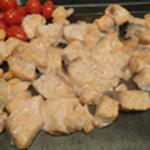 Cook the salmon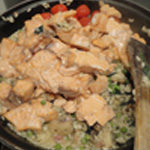 Add the salmon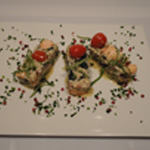 top view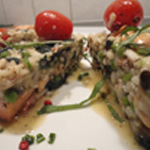 Plate<img src="/wp-content/uploads/2021/09/4276515679248692546.jpg" class="aligncenter"