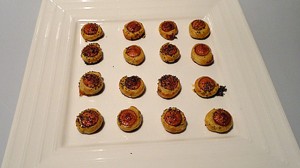 Recipe: Sausage Puff Pastry
Sausage puffs recipe. The ideal would be to put them in the oven when your friends arrive, a quick cooking let stand the aperitif with small sausages a few minutes, indeed they must be lukewarm and not hot. For an aperitif, these little sausages will make short work, children love it and adults too. Quite classic but still trendy sausage puffs.
Recipe ingredients
Sausage puff pastry recipe for 114 pieces
3 puff pastry rolls
10 knacks
2 egg yolks
Instructions
Unroll the puff pastry.
Place the sausages on the puff pastry.
Roll into a sausage shape, tighten the dough around the small sausages.
Spend an hour in the refrigerator.
Pass the blood sausage in egg yolk, with a little water added.
Cut the puff pastry sausage and small sausages into rings.
Place the slices on baking paper.
Place in a hot oven at 200 ° for 10 to 15 minutes.
Number of rooms: 11 4
Cooking time: 10 to 15 minutes
4 star rating: 1 review
What wine to drink with: Sausage puff pastry
My favorite wine for this Rully blanc recipe: Chardonnay grape
Temperature between 08 ° and 10 °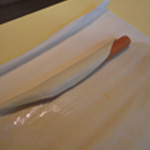 Roll up the sausages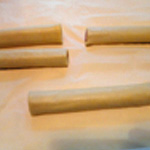 Paste with water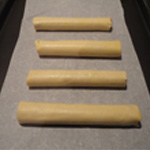 Place on food paper
To slice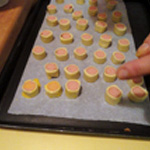 Brush with yellow