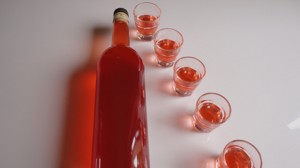 Strawberry liqueur recipe
Strawberry liqueur with fruit brandy, we had beautiful strawberries in the garden. Homemade liqueur, Mother Nature is generous, you will not remain insensitive to the color of this strawberry liqueur.Prepare this liqueur knowing that it will be ready for Christmas, too bad I already wanted to taste it, it took the strawberry color in a few days.
Recipe ingredients
Strawberry liqueur recipe for 1 liter of liqueur:
550 g strawberries
500 g of sugar
1 lemon
1 vanilla pod
60 cl of fruit alcohol
20 cl of mineral water
Instructions
Rinse the strawberries quickly under the tap.
Wipe them with food paper.
Stem the strawberries.
Squeeze the juice of a lemon over the strawberries.
Heat the water, when it boils add the sugar, let the syrup melt well and boil for 5 minutes.
Let the syrup cool.
Pour the strawberries into your jar.
Add the vanilla pod with the strawberries.
Pour the cold syrup over the strawberries
Stir the fruit and alcohol.
Forget your jar for a week.
Filter your preparation with a Chinese.
Pour your liqueur into a bottle.
Leave to rest until Christmas.
Preparation time: 30 minutes
Cooking time: 0 minutes
Number of people: 01 liter (s)
4 star rating: 1 review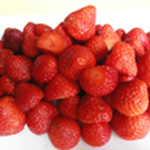 The strawberries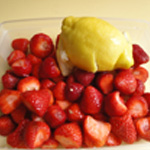 + juice of a lemon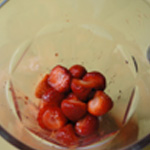 Jar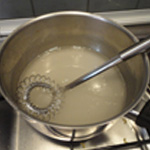 Sugar and water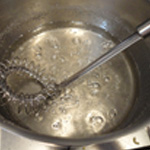 Syrup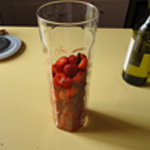 Alcohol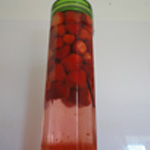 1 day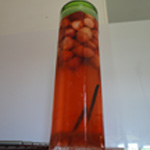 3 days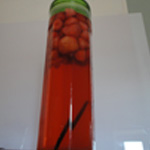 7 days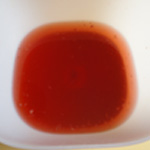 Filtered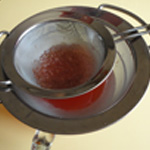 Switch to chinese